Former AG Gonzales: Rubio not a wise VP pick
by
Dee Dee Garcia Blase
on Apr. 14, 2012, under
2012 Presidential elections
,
Anybody But Mitt Romney for 2012
,
National tequila party movement
,
nativist tea party extremist republicans
,
Russell pearce Special Elections Recall
,
Senator Marco Rubio
The Tequila Party agrees with former Attorney General Alberto Gonzales.  Rubio is a mere junior Senator with little executive experience and Rubio as VEEP would prevent the Republican Party from blaming the direction of this Country on President Obama (who was also once a junior Senator when elected as President).  President Obama would now have 4 years of executive and federal experience, but Rubio is still a political virgin at the federal level.
Marco Rubio is received well among Cubans which makes up only 3% of the total Hispanic population; but he is not received well amongst those of Mexican descent.  Mexican-Americans make up of almost 70% of the total Hispanic population.  Cuban-American Rubio created a wedge with those of Mexican descent when he embraced Arizona's harsh anti-immigrant laws and when he did not support the DREAM act during a time we needed him to support it. He is supported by Tea Party extremists and the Tea Party is kryptonite to Latinos, centrists, moderates and reasonable thinkers.
Those of Mexican descent seem to really understand and feel the empathy more than Cubans because Cubans receive Cuban amnesty and Mexicans do not receive amnesty.  Several Mexican families are being forced apart while mothers and fathers  are detained when caught working at fast food restaurants or in agricultural fields.  The Latino community is yearning for legal immigration reform, and emerging leaders must arise from those affected the most (the Mexicans) which is a sizable chunk of the Latin population.
From CNN: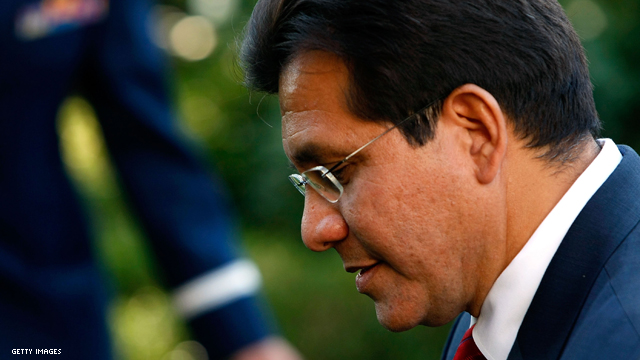 CNN Producer David Puente and Chief White House Correspondent Jessica Yellin
Boston (CNN) – Florida Sen. Marco Rubio would not be a wise pick for number two on the GOP ticket this year, former U.S. Attorney General Alberto Gonzales told CNN Saturday.
Rubio is not ready to be president, Gonzales said, and the vice president "must be ready on day one."