NEVER-ENDING PATTERNS AT PIMA COLLEGE
by
Lyn Olsen
on Mar. 31, 2013, under
Education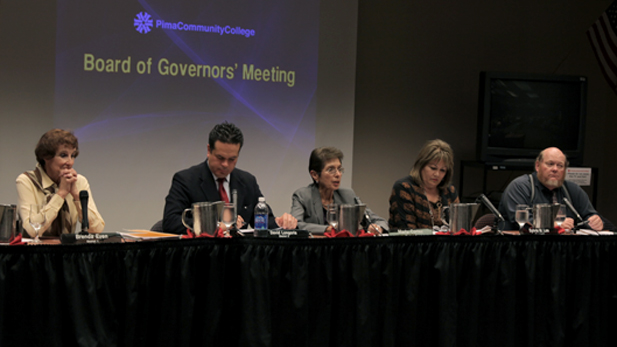 There is a pattern to people who abuse others…
They never accept any responsibility but instead blame the victim, but saddest of all is that they believe they did nothing wrong despite the bruises and broken bones, or in the case of the mistreated Pima College employees serious bruising of self-worth and broken spirits.
This continuing pattern of abuse was proven true in the response of the college's board and administrators to the recent HLC report in which they labeled the pain and suffering of employees as "opinion" and "perceptions", which they "dispute", despite vivid details in the many stories employees tell of what they experienced over the past ten years, even up til now.  But this is the same response that has been repeated over the past ten years with administration and board members' dismissal and disregard of employee complaints including those surrounding sexual harassment.
However, the role of the board in perpetuating the abuse perhaps bears a deeper pain for employees in that it is like the mother who is supposed to protect her children, but instead allows the abuse to continue, sometimes even contributes, and so this seemingly never-ending story remains the same at Pima College.
What is needed for the college to heal is for champions to stand up and do the right thing, like the women who told their stories recently about the sexual harassment they endured so that the truth can no longer be discounted by those who abused them and the many others.    sexual harrassment at pima college