Holiday Art Festival to Take Place Thanksgiving Weekend
by
Hot Off The Press (Release)
on Nov. 14, 2012, under
Press Releases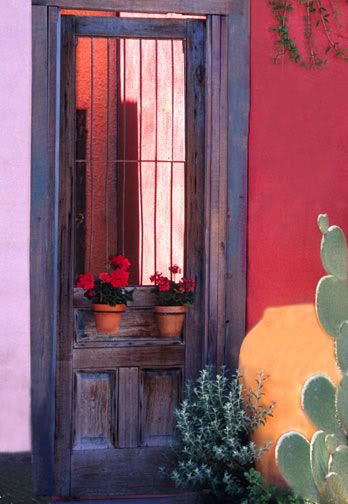 Bowman Productions proudly presents the Catalina Foothills Art Festival. This unique holiday art festival promises to deliver a memorable experience to all of those who visit. Located off of Sunrise Drive in the foothills of the scenic Catalina Mountains, the festival will take place on the largest shopping weekend of the year, Saturday, November 24 from 10:00 a.m. to 5:00 p.m. and Sunday, November 25 from 10:00 a.m. to 4:00 p.m.
FREE and open to the public, the Catalina Foothills Art Festival offers one-of-a-kind pieces from more than 40 juried artists from around the nation. Art of all mediums, including extraordinary examples of paintings, sculpture, glass, photography, drawings, jewelry, fiber, wood, ceramics, mixed media, and furniture will all be available at the festival. With pieces of art starting at $10, the festival offers something for everyone on your holiday gift giving list.
Throughout the weekend, art enthusiasts will have the opportunity to see the masters at work with several artists hosting interactive art demos and educational booth chats. Participating artists will showcase their talents and educate festival-goers about their works of art.
"We have an outstanding and distinguished group of artists participating in the Catalina Foothills Art Festival.I'm confident that patrons visiting the show will be very pleased with the quality of art available at the show." said Matt Bowman, owner of Bowman Productions.
In addition to the extraordinary art, festival-goers will enjoy live music, fun art activities for kids and festival foods.Admission and parking are FREE.
For more information about the Catalina Foothills Art Festival or Bowman Productions, please call 520.401.1290 or email matt@bowmanproductionsaz.com. Visit us online at www.bowmanproductionsaz.com or find us on Facebook.
If you go
Where: Catalina Foothills High School – 4300 E. Sunrise Drive
When: 10 a.m. to 5 p.m. Saturday, November 24 and 10 a.m. to 4 p.m. Sunday, November 25
Admission: Free
Info:www.bowmanproductionsaz.comor 520.401-1290
Incidentals: food available