Genre-Bending Minneapolis Guitarist to Play Jazz-Tinged Show at Plush, Tucson, February 22
by
Hot Off The Press (Release)
on Feb. 07, 2013, under
Press Releases
FOR IMMEDIATE RELEASE
MINNEAPOLIS GUITARIST BEN SIEMS TO PERFORM AT PLUSH FEBRUARY 22nd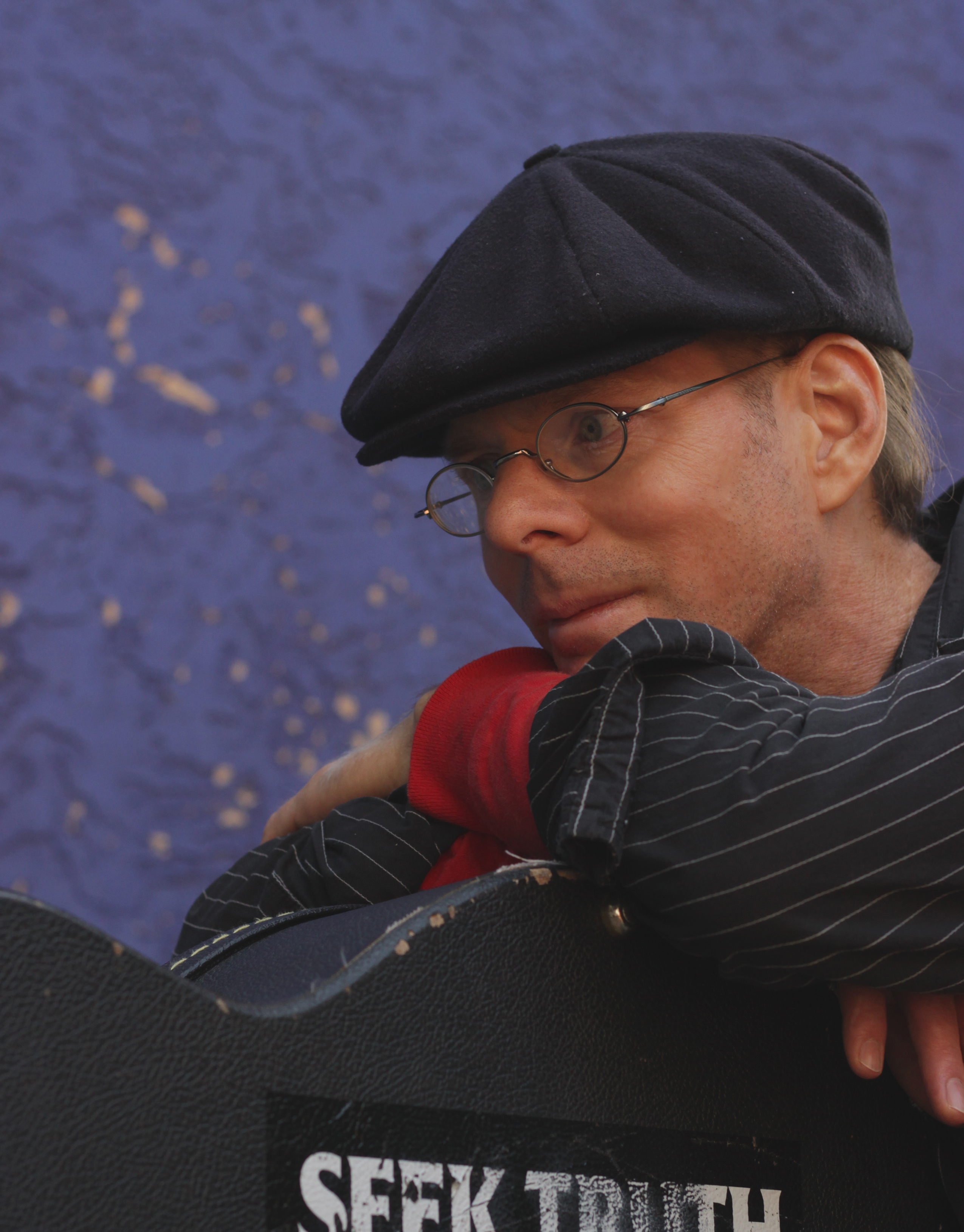 Coming to PLUSH February 22, 2013, 7 – 9 p.m.:
BEN SIEMS of Minneapolis, MN
21st Century Original Guitar Music
It Ain't Your Parents' Jazz.
RIYL: Bill Frisell, Pat Metheny, Oregon/Ralph Towner, Wes Montgomery, Mark Knopfler, Emily Remler, Leo Kottke, Jazz, Progressive indie instrumental music
In the past twelve months alone, Ben Siems has been signed to music publishing contracts for an original acoustic folk-blues song, multiple jazz pieces, avant-garde cello improvisations with New York pianist Stephen Rettner, and several classical string works. At Plush on February 22nd, you will hear echoes of all those styles and more in the gracefully melodic playing of a masterful guitarist and sensitive composer, an artist with a fiercely inventive mind and an absolute unwillingness to live within genre boundaries. From the brooding meditation that is, "Andean Fire Circle," to the triumphant, "Nothing Matters but the Joy," the music of Ben Siems will challenge your preconceptions even as it gently takes root in your soul.
Siems' lengthy resume includes charting as #1 New Artist of the Week on XM Satellite Radio Real Jazz; receiving over a dozen grants in support of his classical and avant-garde works from The American Composers Forum, Meet the Composer, and other sources; multiple awards, including Runner-Up and Finalist awards, in the Song of the Year international songwriting contest; jazz festival main stage appearances with guitar greats Mimi Fox and Dean Magraw; and composing soundtrack music for over forty dance, theater, video and film productions.
For this special early show at Plush, Siems will be accompanied by a topnotch local rhythm section: Lew Lepley (keys), Evan Dain (upright bass), and Matt Pirc (drums).
DATE: Friday, February 22nd
TIME: 7 – 9 p.m.
VENUE: Plush, 340 E 6th St. (corner of 6th & 4th Avenue), Tucson, 85705, (520) 798-1298. www.plushtucson.com
ADMISSION: $6.00. There will be extended Happy Hour specials, and those in attendance may stay for the late band with no additional cover charge.
PRESS QUOTES:
"FINALLY, a 'new' guitarist who doesn't sound like any you've heard before." —JazzReview.com
"The music of Ben Siems seems to go straight to the soul, almost bypassing the ears." —Listener letter to KBEM-FM radio, Minneapolis
"Slick and refreshingly contemporary … Siems is technically adept, and consistently surprising." —City Pages
"Astounding. Some of the best composing work I've heard in years." —A&R supervisor for major LA music publisher
"Siems is a fountain of muted melody, with a masterful grasp of the guitaristic art." —Cadence Magazine
"A guitar wiz and ace composer." —Minneapolis Star Tribune