Tucson's Snake Season in Full Force! How to Help Your Dog Avoid Painful Snake Bites.
by
Hot Off The Press (Release)
on May. 20, 2013, under
Press Releases
April – May marks the start of snake season here n Tucson, when our local animal hospitals and veterinary clinics begin to get numerous snake bite cases come in their doors. We've created this document in efforts to ensure it's not your dog needing snake bite treatment.
Tucson rattlesnakes blend into our landscape very well, often going unnoticed until it's too late for your dog. Sometimes our curious dogs simply want to sniff a snake up close. I've even seen some dogs try to attack rattlers!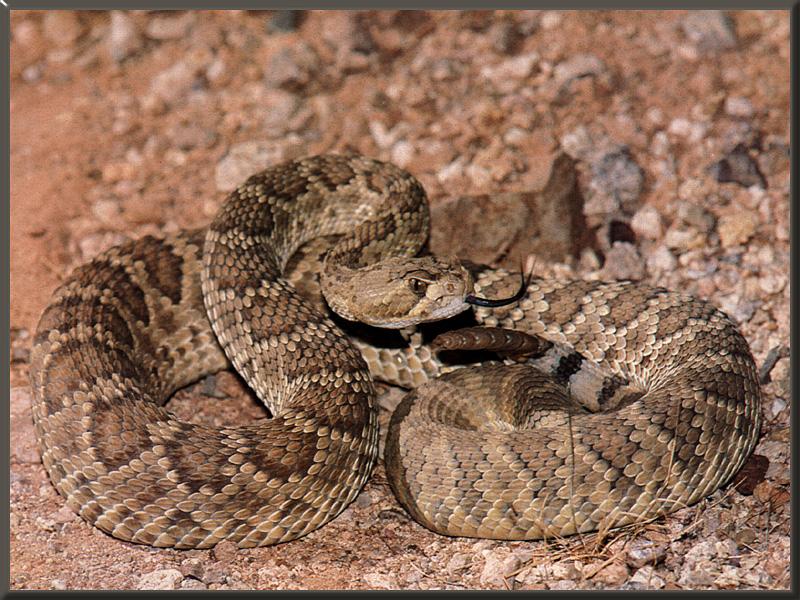 If your dog is bitten by a snake, the sooner you can get him to an animal hospital, the better off he will be. Damage from a snake bite can be extreme, and treatment can be very expensive.
Follow these easy tips to help keep your dog safe from snakes. by Dog Training Tucson Bark Busters Home Dog Training
Enroll your dog in a qualified, proven snake avoidance dog training training program.

While this is a service I do not offer, I recommend Desert Wildlife Services, Inc. for both snake avoidance training for dogs as well as snake removal services.http://desertwildlifeservices.com/

Remove all hiding places where snakes can hide, including wood piles, rock piles and cactus piles.
Trim shrubs and trees from the bottom up so you can spot any snakes hiding underneath.
Remove snakes' food sources from around your home, especially mice and packrats.
Always check your yard before you release your dogs into the area, during both day and night.
Know the exact location and hours of your closest emergency veterinary hospital.
Teach your dog to respond to your commands, especially to "Come!" when called. For more information about dog training, give me a call.
Gerard Raneri is a dog behavioral therapist and master Tucson dog trainer with Bark Busters Tucson. For more information, contact Bark Busters Tucson at 520-440-8848 or tucsoneast@barkbusters.com; or visitwww.dogtrainingtucsonaz.com.