Friday, May 4th, 2012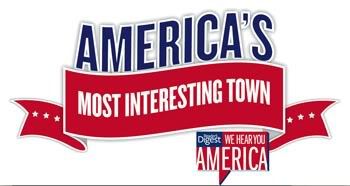 Reader's Digest is looking for America's most interesting town. With our culture, cuisine, colorful inhabitants, etc. Tucson could totally win this! What are you waiting for? Submit your entry now. You could win a chance to see the Old Pueblo featured on the cover and $1,000! See contest details online.
There is also a "popular vote" portion, mostly for bragging rights, but hey…we can't let Lawrence, KS take the top spot!